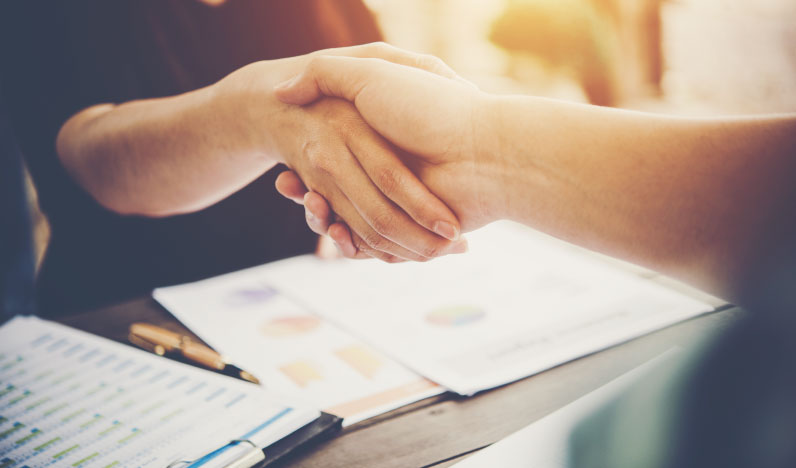 The fact is, hiring in the modern age is far more complex than what it once was, so if you're still following "old school" hiring practices, you definitely need to retire some of those outdated plans. Check out these questions that can help you determine if you need to overhaul your hiring and onboarding plans to pull them into the 21st century.
Do you rely solely on the interview process?
The common selection process involves pulling applicant resumes and calling in the best for an interview. The interview has long been thought of as the most useful way to determine a candidate's qualification for a position, but if this is all you're doing in your hiring process, you need to make some changes. The basic interview falls short for many reasons, and usually aren't an adequate way to get a true evaluation of an individual. The interview itself should only be one facet of your hiring plans, not the whole plan. A few other things to keep in mind about interviews include:
This meeting is just as much an interview of you and your company as it is an interview of a prospect, so allow time for the individual to ask you questions as well. In this tight market, if you're not selling your company, you're not doing the whole job.
Limiting time ranges for an interview is a sure-fire way to skim over a truly valuable candidate. Give these meetings the proper time allocation. Better yet, feel free to schedule more time out of the office for further discussion.
Do your research in advance of an interview so you have all background information and data about a person as they are there with you. You don't want to only trust impressions and your gut instinct during an interview.
Are you missing talent due to hiring criteria?
It is good to have a set of standards laid out clearly in a job posting. However, you do not want your hiring criteria so critical that you end up turning away true talent that could be a valuable part of your team. For example, if you need marketing analyst for your team, you may advertise that candidates who plan to apply must have a degree in marketing. The problem is there are other degrees that can produce an individual with just as many relevant skills, such as a degree in business management or communications. So, cast your net wide and narrow it down from there. You won't miss out on the best candidates.
Are you skipping social media and missing ideal talent?
Social media can be one of the most valuable tools in hiring for your company. These online outlets, like Facebook, Twitter, and LinkedIn, help you get the word out to a broad number of potential candidates. As much as 45% of workers turn to the internet to find jobs, and social media sites are an easy way to find job postings, research a company, and even get familiar with the company culture. For example, on LinkedIn, you can advertise your position to professionals who already have the qualifications you need and these people can communicate with you directly on the site. Networking has always been the most influential factor in securing quality talent. Today's technology makes this so much easier.
In a tightening job market, effective hiring must be an integral part of your business practice as it can affect everything from operational efficiency to group morale among your workforce. Yet, many business owners run into stumbling blocks in the hiring process that inevitably cost money, result in poor job fit, or use up valuable time and resources. If you're bogged down with an "old school" hiring process, you risk losing top candidates to competitors with more efficient processes. The old adage "Time is Money" has never been more true. Don't get beat by the competition, ramp up your hiring process.
—
About the Author
Patrick McLaughlin is an adept and empowering Talent Acquisition Professional, Managing MEA's Recruiting Services. He has taken both new and seasoned recruiting teams to new levels of productivity utilizing innovative best practices, time management and training in bullet-proof recruiting fundamentals.