Talent Acquisition & Recruiting
Recruitment is one of the biggest challenges facing employers today. We can find your next employee… even if no one else can.
MEA's Recruiting and Talent Acquisition Services
Sourcing
MEA manages the advertising, search, identification and delivery of talent. We identify, qualify and prepare candidates for their initial contact with your hiring team. These candidates will be personally addressed by MEA's recruiters and pre-qualified for skill, availability, location and rate.
Full Life Cycle Search
This comprehensive recruitment offering incorporates a deep search function, selective screening and a highly-detailed qualification process that accounts for the unique culture of your company. MEA works closely with your hiring team throughout the entire process to ensure the best selection of available talent in the market is identified, managed and hired.
Supplemental Staffing
MEA provides part-time professionals to work on-site for special projects, expansion initiatives, technology rollouts or simply to assist at busy times. Our skilled resources will need little direction and have MEA's full support. Skill sets available include HR Generalists, Administrative Support, and IT Professionals.
---
According to Forbes, organizations are facing the following challenges:
Skilled Labor Shortage
Shortage of sciences, technology, engineering, and math (STEM) skills.
Workforce Demographics
A significant portion of the "Baby Boomer" Generation are about to retire.
Recruitment Stress
These factors produce an even bigger responsibility and burden on you to get it right.
---
MEA has reinvented recruitment to meet your needs in a flexible & affordable way.
We Partner With You
Unlike traditional staffing agencies, MEA is invested in the success of your hires and business, and we work to find the perfect match for you.
Flexible and Affordable
We work on a project basis to help fill one or multiple positions in a cost-effective way.
Seasoned Experts
Our recruiting experts have deep experience in various industries, especially in engineering and manufacturing.
We Find the Hard-to-Find
MEA has proven success time and again finding
that one right person
for our Member organizations.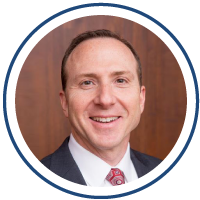 Member Testimonial
"MEA was a great resource for Lux Products — a surprising resource actually, because the positions we were looking for over the past two years were not easy to recruit. I found MEA to be easy to work with, diligent, and they kept at it until we had the right candidates, and we now have 3 excellent people because of it. With affordable pricing, the value Lux Products got from these searches was outstanding. I will be using MEA for my recruiting needs again."
– Rob Munin, President, LUX Products Corporation
Are you ready to fill that position?
MEA has reinvented recruitment so that we become an extension of your company. We define our success by your success. We partner with you and work on a project basis to help fill one or multiple positions in a flexible and cost effective way. Our seasoned recruitment experts have deep experience in various industries, filling hard-to-fill positions with the right match for the job and your culture.
Connect with a Recruiting Consultant